We have now turned on user registration for the website via your social media accounts! If you want to comment directly on our articles, you can use your Facebook and Google accounts (Twitter is en route) to sign up and comment!
We hope to hear from you all!
Just wanted to put out a massive thank you to everyone who has checked out the new website, and is continuing to listen to the podcast!
Between Twitter and Facebook, we now have over 500 follows/likes/subscriptions, and on the new website we have now has over 10000 hits, with 5000+ unique visitors! That isn't even counting our podcast hits, which are still going strong!
We hope you continue to enjoy our content, and thank you everyone once again for your love and support.
Hey everyone! Summer has come and gone, so hopefully we can get back to some hobby related tasks (there is never enough time in the day….)
I was looking for examples of the "pinnacle" of model magnetising, and I stumbled across this little gem on a Facebook group:
I'm not 100% certain, but i'm pretty sure that this is Titus from the Space Marine video game, with all his possible weapon options. I HIGHLY recommend giving this a go if you haven't already, its a very cool game! read more
I've been playing a lot recently with my Harlequins. It's made me think about some of the key tactics in playing the army. While I gather more experience with my list, I thought I would share some thoughts.
First up, the Long Range Fusion Drive By
Hey 40k fans, just a quick update as things have went a bit quiet on the Hive Fleet front, some might say that the shadow of the warp has fallen over it…oh yeah, I went there.
Well this is just to let you all know that's it been a disaster, I knew the painting part would be as hard for me as that time I tried to do the Jenna Jameson movie marathon, but it's not been helped either with the World Cup or me attempting to replace all the sweat I have lost in the recent good weather with alcohol resulting in a fair few lost weekends…but let's not kid ourselves here those aren't the real reasons…the real reason is the disaster I made of my genestealers. How much of a disaster did I make of them I hear you cry, say, whisper, think or type? Well they are on the same level as the chocolate tea pot, the inflatable dart board and The Shockmaster's debut on WCW. read more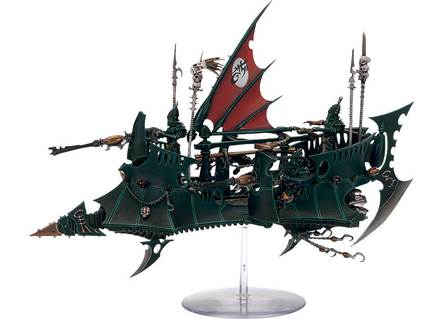 So in my previous post I said I've played 4 games with one of my "possible" lists. The list I've played with is
Harlies Battalion (Soaring Spite)
Shadowseer
Troupe Master, Fusion, Caress
Troupe Master, Fusion, Caress
Solitaire
Troupe, 4 Fusion, 4 Caresses x 5
Starweaver x 5
Drukhari Spearhead (Black Heart)
Archon, Splinter Pistol, Huskblade
Ravager, 3 Disintegrator Cannons x 3
A quick recap on the games and some thoughts on the list.
In February 2019 I'll be going to the Las Vegas Open 2019. This will be my third LVO, and I can't wait!
I had a blast at the last 2. What's not to like about traveling half way around the world to play toy soldiers! I also get to hang out with my brother (who works in the US), and this year, my wife is even thinking about joining us. 
But enough of that – what are the plans?
Hey guys!
Still on holiday, but have limited access to all things wi-fi! Unfortunately I got the dreaded "rejection letter" from Black Library for my excerpt! It does mean on the plus side that I can share it with you all though!
This is not actually the version I submitted (but it's close), I only have access to this one just now, but hopefully you should get the gist. Enjoy!
As his eyes fluttered open, his vision was blurry and his ears were ringing. Arux slowly rose, bringing his chest up to his knees. His hands snapped to his chest – realising his armour had been stripped. He rubbed his eyes, noting a chemical stench on his hands. As he staggered to his feet, a loincloth unfurled to the floor, stopping between his ankles. In front of him stood a full length mirror – he had been stripped of all other apparel, and clearly been bathed. read more
So I've finally found the time to start working on the project! I absolutely wanted to magnetise my knights, so I thought that a good (yet productive) test would be to build the Armiger Warglaives that were in the Forgebane kit. It was a while ago, but if you want to check out that unboxing video, you can see that below:
I cracked out the instructions – one thing I will say, is that the build guides for some of the newer kits are actually pretty decent. I still remember the days of building metal Shokk Attack gunz! read more