Greetings fans of the Executrix!
Apologies for the delay in this latest installment, but I do have some good news to report! The painting of the army is complete (well the knights are anyway)! I found myself with a fortunate abundance of spare time over the last few weeks, so I decided that I would take the chance to "paint now, blog later"!
Not to fear though, this just means that you loyal readers will be spoiled with a new article every day up until the end of the blog series!
I'm not going to get the Shield Captains built, or the Van Saar infantry painted that I had planned in time for the next few events, so those additions can come to the army at a later time (or maybe in the dead of night when I am feeding a cranky baby!) read more
Hey Guys!
For those of you following my Hobby Blog, you'll know that i'm working on a new Imperial Knights force. Taking a sidestep on the hobby content for that today to actually talk about some of my thoughts for tactics. I'm going to be talking mostly about Knights as a mono faction force, but I will include some other thoughts on allies near the end. This is all subjective, and of course please feel free to reserve the right to say that I am talking rubbish!
So I think a good place to start with this is "What are the big winners and big losers from the FAQ?" read more
So, with the "Dear Games Workshop" letter out the way, it's time to think a bit harder about how the change to Flip Belts effects the army (none of the other changes really effects Harlequins, other than maybe the change to reserves).
First question is – how important was jumping over models and terrain in the assault phase anyway?
Bad Decisions II
Or How I Learned to Stop Worrying and Love Rolling Dice
That's right 40K fans Bad Decisions 2 has been and gone so it's time to give you the low down on what happened.
First up Bad Decisions is a team based tournament over a weekend, with 4 players in each team. My team consisted of myself running a Chaos soup army, Commander O'Shea using a Knight list, Sean Morris Systems with his Tau and a ginger using Eldar. (To be fair Brian is a cool guy and anybody who says otherwise is obviously worse than a ginger.)
So we had the team assembled we just needed a name Team Mongo was the first one, then it changed to Team Exile and also to Team The Bump, it would transpire over the course of the tournament that we would have more team names than team wins. read more
Dear Games Workshop
Thank you for your recent FAQ. I really appreciate you taking the time to work on the rules as the game develops and deal with issues as they arise. However, (and you knew this was coming), I want to discuss the change to the Flip Belt rule for Harlequins, limiting it to work only in the movement phase.
This has a devastating effect on an army I love, and one I've played since the start of 8th edition. 
I think I understand the issue you were seeking to address – the ability to deep strike a model onto the top of a ruin, 9" from any enemy models, but within 1" horizontally. If Flip Belts (or FLY) allowed that model to ignore vertical distance in the assault phase, one need only "roll" a 1" charge. read more
I'm just back from the ITC Scottish Open, hosted by Knightly Gaming in Lanark, Scotland. I drove there with 2 friends, so we'll have the usual road trip report on the podcast soon – but for those of you who just can't wait (!) this is my Tournament report for the blog.
Greetings fans of the Executrix!
Apologies that it's been so long since the last hobby update on this project, but much has been happening recently in my world! We had Bad Decisions II a few weeks ago, and we also found out that mini-me is on the way, due in March! So I've been very excited in many many ways! The baby news has given me more impetus to get this project over the line (as I am assuming that the majority of my hobby time will evaporate in March), so lets get to it!
This segment had me building the very cool Armiger Helverins – who I have to say in the playtesting I've done have been rather impressive on the table! read more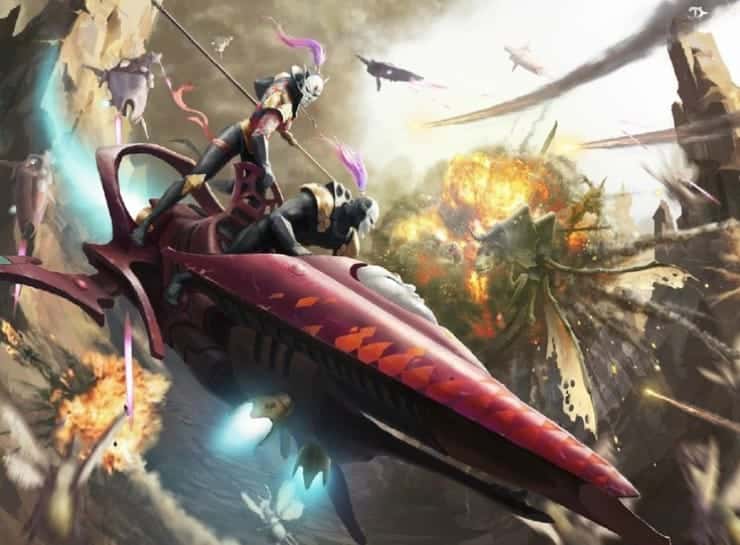 Just a quick update on my "Road to the LVO 2019" journey.
Sadly, the ITC Bunker Tournament last weekend was canceled due to a lack of attendees. However, I'm just back from Fire Warrior II a 1 day RTT run by the Border Rievers Wargamers. It was a fair size for a one day event (23 people) and had some of the best terrain I've seen at any tournament.